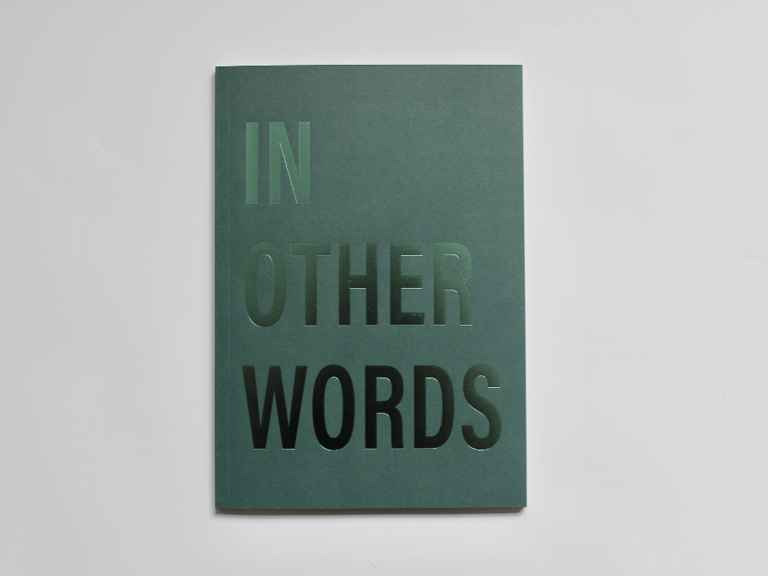 Through prose, poetry, drawing and photography In Other Words is a collection of urgent reflections, created by artists exploring their hopes and fears at a time of global crisis. It is a clarion call for change from a group rich in wisdom, shared experience, and what it means to be marginalised in the UK in 2020.
Artists:
Amber Akaunu, Amina Atiq, Annie Hanauer, Azara Meghie, Barby Asante, Beverley Bennett, Brian Lobel, Byron Vincent, Claire Cunningham, Dan Daw, David Lock, Dean Atta, Delaine le Bas, Elsa James, Hetain Patel, Hwa Young Jung, Jamal Gerald, Jeremy Goldstein, Jo Bannon, R Justin Hunt, Katherina Radeva, Kelly Green, La John Joseph, Lois Weaver, Lu Williams, Luke Pell, Marjorie Morgan, Martin O'Brien, Matty May, Melody Sproates, Noëmi Lakmaier, Nwando Ebizie, Priya Mistry, Quiplash – Al and Amelia Lander-Cavallo, Rachael House, Rachel Mars, Raquel Meseguer, Sarah Hopfinger, Scottee, Selina Nwulu, Selina Thompson, Sheila Ghelani, Sonia Hughes, Tanja Erhart, Tom Marshman, Toni-Dee Paul, Travis Alabanza, Vijay Patel, Xavier de Sousa
The artistic content of In Other Words extends beyond this physical book. We recognise that not all our audience will access the book through the text and visual contributions alone, as such we highly recommend everyone visits www.metalculture.com/projects/in-other-words/ for the audio described version, our aim is not to privilege one version and to acknowledge that they each offer access to the artwork for a wide range of audiences.
This book is edited by Kate Marsh and published by Metal in partnership with Live Art Development Agency and Necessity.